The Solutions Behind the Skyline
As our cities continue to grow vertically, there will always be a need for safe, efficient and reliable elevators. We're proud of how GAL™ equipment has played an integral part in the evolution of elevator solutions across North America and beyond, but we are also committed to working alongside our customers and suppliers to create products that offer even more value, higher quality and ease of use.
Together, we will continue to serve our urban landscapes with elevator solutions that building owners want and passengers love.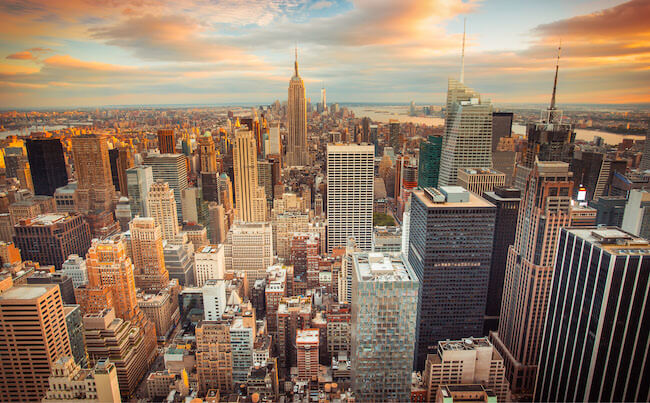 ---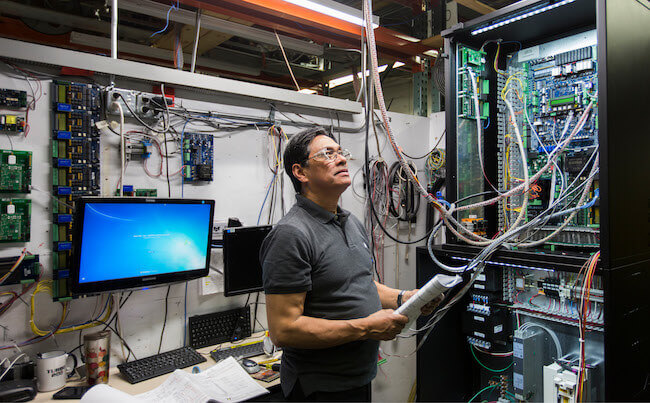 Who We Are
We are a trusted provider of non-proprietary elevator equipment. As a key member of the Vantage family of companies, we are able to supply the industry with packaged solutions that go beyond the limitations of singular products, offering the added value of a one-stop-shop experience for the customer. We foster a culture of integrity, transparency and continuous improvement at every stage of the process.
While we take great pride in GAL™'s status as a legacy manufacturing operation, we do not allow this to limit our vision for the future. We're dedicated to bringing together the very best innovation, engineering and safety solutions, to create long-term success for all our customers.
---
History
GAL™ was founded in 1927 by Herbert Glaser, Jack Abramowitz, and Harold Leon. Initially known as G.A.L. Electro Mechanical Services, the company introduced a homegrown range of gate switches, interlocks, and door operators. Before long, the operation grew into a major national provider to the elevator industry. In 1960, the company bought Hollister-Whitney, and was soon renamed GAL Manufacturing Corp. In 1970, the company moved to its current headquarters in the Bronx, near the Yankee Stadium. Since then, this is where all core products are engineered, manufactured, tested and distributed. This is also the hub for providing a wide range of dedicated technical support, training and customer services.
In 2005, GAL™ acquired Elevator Components Inc. (ECI), merging them with GAL™ Canada. In 2017, GAL became part of the GGC portfolio and the group brand Vantage was formed. The Vantage family currently consists of GAL™, GAL™ Canada, Hollister-Whitney, Elevator Controls, Courion, Bore-Max, and Thames Valley Controls.